Our previous post took a very brief look at London and today on the blog we're going to look at one of the luxury services that is turning one of the busiest cities in to one of the most chilled out. Why is everyone so chilled out? Well, according to recent report, Londoners are getting massages more than every before. Because of this we decided to take a little look at what massage life is like here in the city.
The Morning Massage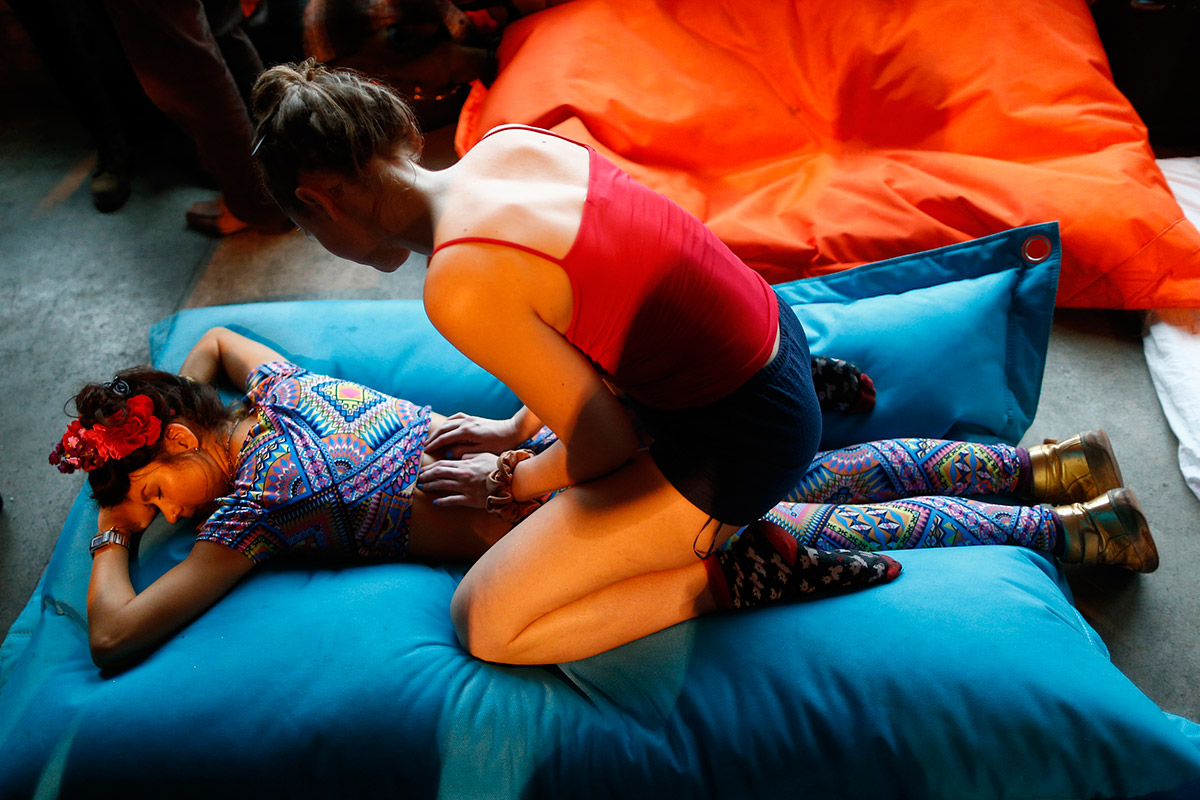 Imagine starting your day with a glass of orange juice, slice of toast and the chance to go to a rave and get a massage. Well, if you're lucky to be a guest at a Morning Glory party, you can have it all. This unique get together/party is aimed for people who really like to seize the day. Starting at 6:30 and running all the way to 10:30am, Morning Glory takes over a venue in the city once a month and encourages you to come along and really get your day going. While the main reason people head is to have a good rave, you can slip off and get a massage or partake in some yoga. It's a far cry from having a smoothie and thinking that'll do you good for the day.
Lunchtime Massage
Sitting at your desk all morning and have a stiff back or creak in your neck that is just getting in the way of you enjoying your day? Then why not go to the aptly named Walk-in Backrub. This little spot in Neal's Yard, Covent Garden is where you need to go if you need a massage and haven't made any appointments. The spot is just walk in only and will massage everything from top to toe if you need it too. They also sell neck pillows, quad massagers and back scratchers you can take back to work with you and not have to sit fidgeting for the rest of the afternoon.
Dinner Massage
"Put a fork in me I'm done." We've all said it after a big meal where all you can dream of is a lie down afterwards to let your food digest and to simply relax. But why not skip desert and go to get your own massage in fancy robe at The Rembrandt Hotel. It's one of the only spots in the city that offers a truly unique dining experience that they have coined as the Twilight Package. It includes a full body exfoliation, back massage and dinner from a set menu. I haven't found much else in terms of information on the massage deal but I'm going to presume that someone isn't going to be messaging your back while a tray is rolled out with a lovely chicken dinner on it. If it's EXACTLY like that though, someone tell me asap
Whenever You Need It Massage
You can get fancy food delivered to your door in no time at all, so of course it would be silly to assume you can't get a massage delivered to your door either. There are a few services popping up around town like Urban Massage that acts as a massage courier. You simply whack in your address, tell the site what type of massage you need and someone will be along in no time at all to get you sorted.
I can see a lot of people using something like on a Sunday when they've had a night out and may be feeling worse for wear.